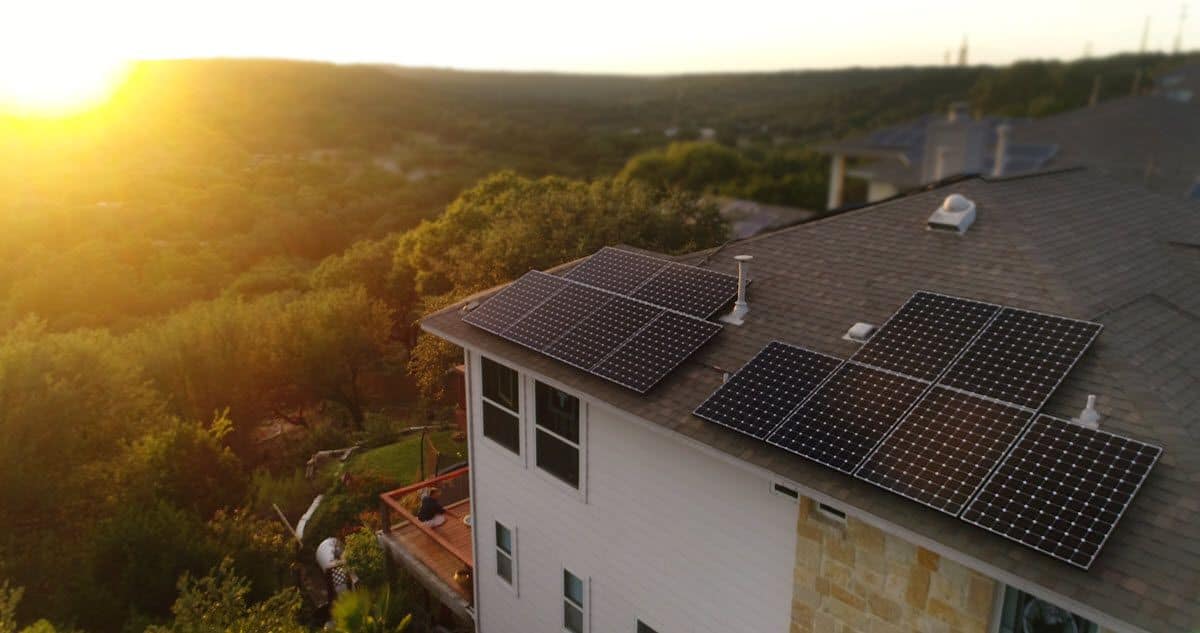 September 12, 2021
The state of Colorado is home to a number of environmentally conscious businesses and organizations. Here are some of Freedom Solar's favorites.
AGEAGLE AERIAL SYSTEMS
AgEagle Aerial Systems Inc. using FarmLens drone technology
AgEagle, which has an office in Denver, Colorado, utilizes a cloud-based software platform called FarmLens that provides data (through drones) and analysis for agriculture. Through their infrared image processing, they're able to process information on crop health while also incorporating other information that can be analyzed through any platform that supports GeoTiff data, such as Google Earth. 
They aim to provide insight for colleges and universities as well as nonprofits on how to improve sustainable practices in the agricultural industry, while also educating drone owners and researchers who use drones on responsible methods of use when collecting data.  
AKER
AKER's modular Urban Gardening Kits
Aker, located in Denver, Colorado, creates open source urban garden kits with the goal of transforming a designated area of your home or available vacant area into a small farm of vegetables, herbs, greens, and more. These modular makeshift garden kits can be configured online to fit your preferences, and facilitate sanctuaries for insects such as butterflies and honeybees for safe spaces to live and breed. 
Aker Kits use urban farming technology to help you get closer to nature by learning how to produce your own food, while also helping the ecosystem thrive. Each of their FSC-certified products are easy to assemble, don't require tools, and are ethically sourced.
CONSCIOUS REAL ESTATE
Conscious Real Estate property located in Colorado
This residential real estate company is located in Denver and the Front Range and specializes in eco-friendly homes and business practices. Conscious Real Estate also focuses on educating clients on ways to move toward more energy-efficient and sustainable practices while living in their home.  
Their office is located in Green Spaces, a fully solar-powered co-working building that not only harnesses the power of the sun for electricity, but also composts waste, recycles, minimizes water use, and much more. Their business operations are also paperless, a rare feature for real estate companies since paper contracts are common practice. Additionally, they donate 10% of each commission to their client's choice of nonprofit, most often an environmentally focused one. 
COOLERADO
Coolerado by Seeley International air-conditioning units
Coolerado, an air conditioner manufacturing company owned by Seeley International, provides air cooling units for both residential and commercial use. Coolerado Coolers use 80% less energy than traditional air conditioning systems and function by evaporating water in a working airstream. Water is then released in numerous stages with no water or humidity added during the process. 
Their systems don't require compressors or chemical refrigerants, which is a breakthrough step in the air cooling industry and highly innovative in regard to sustainable energy. The company was founded in 2004 with headquarters located in Denver, Colorado.
PLACEMATTERS
PlaceMatters event featuring participants using touch-tables to determine how alternative development scenarios impact greenhouse gas emissions
A Denver-based community organization, PlaceMatters (merged with Radian Inc.) focuses on partnerships and initiatives that promote environmentally conscious technology decisions. The U.S. Department of Housing and Urban Development gave PlaceMatters a grant, along with eight other nonprofit organizations, in support of their long-term building and civic engagement in matters of sustainability. 
REVOLUTION CLEANERS
Revolution Cleaners located in Denver, Colorado
A dry cleaning company based in Denver's metro area, Revolution Cleaners uses nontoxic, biodegradable cleaning solvents for their operations. They also have lower water consumption than typical dry cleaning businesses and discard all solvent waste through an eco-friendly waste disposal system as an extra precaution to ensure water, soil, and air aren't affected in their cleaning processes. 
In an effort to reduce waste, they urge customers to recycle any hangers in recycling bins located at each of their stores or give their hangers to drivers (who use fuel-efficient vehicles) at the time of delivery, who then return them to their cleaning facilities for proper disposal. 
SEVERE WEATHER ROOFING RESTORATION
Severe Weather Roofing Restoration project based in Fort Collins, Colorado 
Severe Weather Roofing Restoration is headquartered in Fort Collins, Colorado but has offices spanning the state. The company uses energy-efficient technologies and recycling throughout all areas of their business to conserve resources. And they're also a vocal supporter of the Construction Demolition Recycling Association in hopes of inspiring their employees and customers to pursue sustainable lifestyle practices.  
UPLIGHT
Uplight team photo in Denver, Colorado
Uplight, with one of four offices located in Boulder, Colorado, offers a dashboard on their platform that gives consumers rebates for using clean products and services. They also inform consumers on rewards, recommendations, and energy insights for home products that could be replaced with more sustainable alternatives. 
Their customers enjoy average savings of 6.7% toward their overall energy costs, often reaching over 10% during their peak months. 
WUNDER CAPITAL
Wunder Capital solar panel installation project model
Wunder Capital, headquartered in Boulder, Colorado, is an online investment and solar project management company that helps nonprofits, businesses, and various community-led solar projects with financing and managing their solar journey, ultimately making the transition more accessible.
The company's online portal allows investors and others interested in funding solar projects to learn more about sustainable businesses so they can make informed decisions on where to put their money.
ZERO MARKET
Zero Market located in Aurora, Colorado
Located in Aurora, Colorado inside of Stanley Marketplace, Zero Market is a shop offering environmentally friendly products in bulk. You can find various refillable products, ranging from cleaners, including soap and disinfectants, to food and drinks such as kombucha on tap. 
The zero waste shop also provides workshops on topics that educate the community on how to consume less in their daily lives, covering areas such as composting, recycling, sustainable energy, and more. 
GO SOLAR IN COLORADO
If you're looking to lead a more sustainable life, going solar is a great option to consider. And since Colorado has around 300 sunny days per year, acquiring solar panels isn't only a great financial investment, but you'll have full energy independence through the Centennial State's abundance of rays 
For more information on how to go solar or to request a quote, get in touch with Freedom Solar by calling +1 (877) 795-0577 or submitting an online inquiry!
Featured image via Unsplash