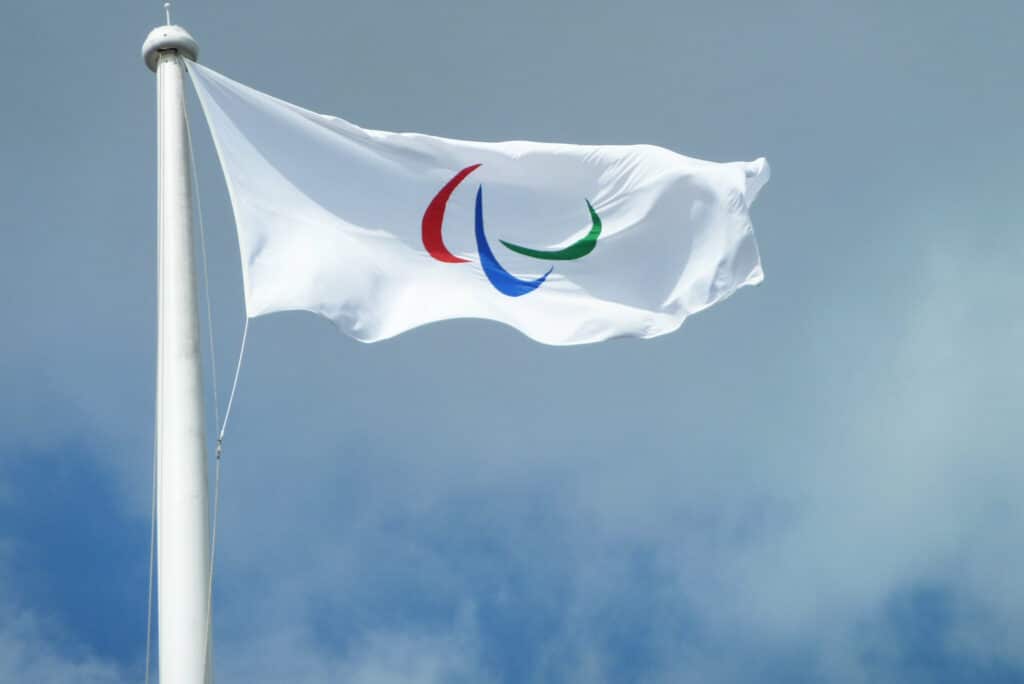 Oil and gas giant BP will not sponsor Channel 4's primetime coverage of the Paralympic Games, despite initially sharing sponsorship rights equally with Toyota, according to a report released today. The Paralympic Games begin today in Tokyo and run through September 5.
The news was welcomed by campaigners as a "sign that sport is starting to step away from its embrace of high-carbon brands and refusing to be a billboard to advertise companies that are fuelling the climate emergency."
Channel 4's initial press release in January 2020 named both BP and Toyota as equal sponsors of the Paralympic Games, an announcement that was met with fury from environmentalists. 
One petition launched by climate campaigner 350.org to pressure Channel 4 into dropping the fossil fuel company accumulated thousands of signatures.
However, all mention of the fossil fuel company's sponsorship was dropped from last month's subsequent release, which referred only to their long-term partner Toyota. 
Culture Unstained revealed today that Channel 4 have saidlater confirmed  that Toyota would be the "sole sponsor" of their coverage of the games, a revelation that came in response to a Freedom of Information request from the environmental organisation Culture Unstained.
'A billboard for major polluters'
The news comes as Olympians and Paralympians have started to take a public stand against climate change. Extreme temperatures beset this summer's Olympic games in Tokyo with athletes facing temperatures of over 34C, triggering the introduction of "heat countering measures" and leading some to suffer from heatstroke. According to Reuters, both the 1964 and 1968 Summer Olympics, hosted by Tokyo and Mexico City, respectively, were held in October to avoid excessive heat and humidity; however, the shift in recent decades to hold the games in July and August regardless has come because it's "recognized as an ideal time window for TV networks to cover the event."
Andrew Simms from the Rapid Transition Alliance and co-author of the Sweat Not Oil report said:
"Athletes are acutely in tune with the climate and air quality and, as such, live and work on the front line of a warming world. Extreme weather events driven by the pollution that is fuelling the climate emergency make sport and their livelihoods unstable at best, and impossible at worst."
"Channel 4 dropping BP as a Paralympic broadcast sponsor should send a wider message for sport to learn from how it once dropped tobacco sponsorship for health reasons, and to stop being a billboard for major polluters."
However neither company has attributed the change to external pressure from climate campaigners.
When asked why BP were no longer sponsoring the coverage, a spokesperson for Channel 4 told DeSmog:
"Toyota and BP were joint sponsors for the Paralympic Games in Tokyo 2020, however when the Games didn't happen in 2020, the deal didn't extend into 2021".
They continued: "We're committed to delivering the very best broadcast coverage of the Paralympic Games in Tokyo this summer, alongside our official IPC [International Paralympic Committee] and BPA [British Paralympic Association] partner Toyota, who have been long term sponsorship partners of Paralympics programming for several years."
In a statement to DeSmog, a BP spokesperson said the decision not to continue the sponsorship deal was a financial one:
"In 2020, we agreed not to go ahead with our sponsorship of Channel 4's coverage of the Tokyo Paralympics as part of our efforts to reduce spending in a very tough business environment."
The amount of the sponsorship deal was not readily available.
BP remains a 'Gold Partner'
Despite no longer appearing as sponsor of the television coverage of the games, BP remains a "Gold Partner" of the British Paralympic Association, the highest tier of domestic sponsorship the organisation offers. It is also an "International Partner" of the International Paralympic Committee. 
The company continues to sponsor National Paralympic Committees and athletes in multiple countries across the world including the USA, according to a release from Culture Unstained.
Opposition to sponsorships from high-carbon companies in sport and the arts has been growing in the buildup to Glasgow's United Nations climate summit, known as COP26, in November.
Earlier this year DeSmog reported that the Science Museum in London was forced to defend Shell's sponsorship of a climate change exhibition, after more than 50,000 people signed a petition opposing the partnership.
And a report released in March as part of the Badvertising campaign, a movement dedicated to tackling high-carbon advertising, identified more than 250 advertising deals with fossil fuel companies across sports such as football, cricket and tennis.
The British Paralympic Association and International Paralympic Committee remain under pressure.  A joint statement from environmentalists and sporting organisations released today urged the two Paralympic institutions "to publicly commit to replacing BP as sponsor after Tokyo, and to no longer force athletes to compete under the banner of a mega-polluter while we are in an escalating climate crisis."
This post appeared first on DeSmog.